With the start of another school year, I haven't had much time to post recently, but here's another knife I reworked from an Old Hickory blade. Capt. Pitchell was kind enough to save a deer leg bone for me, and I tried my hand for the first time pouring a bolster: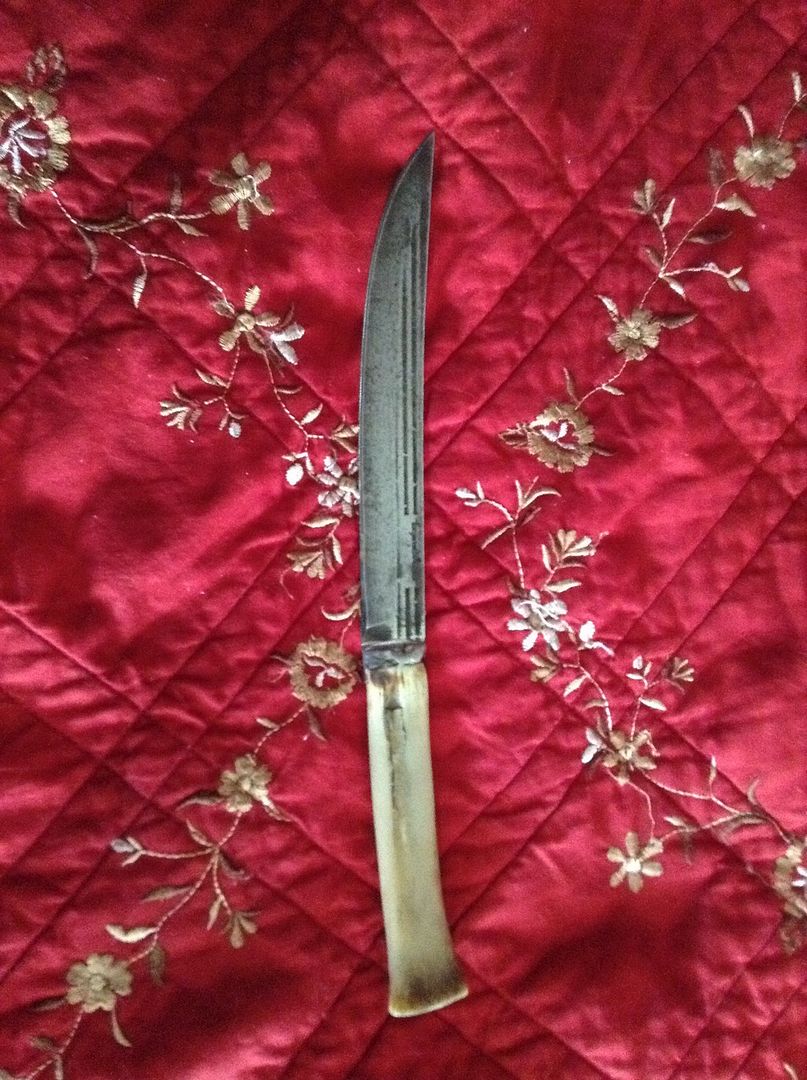 And here it is with a center-seam sheath...
It brought $43.00 at an auction to benefit my church, so I was satisfied. It is nice to know that you can make something that others appreciate enough to lay out money to own.