May 14 was the NJ State History Fair at Monmouth Battlefield. We had a great time once again, demonstrating weapons and equipment of the Frontier Guard to a steady stream of visitors.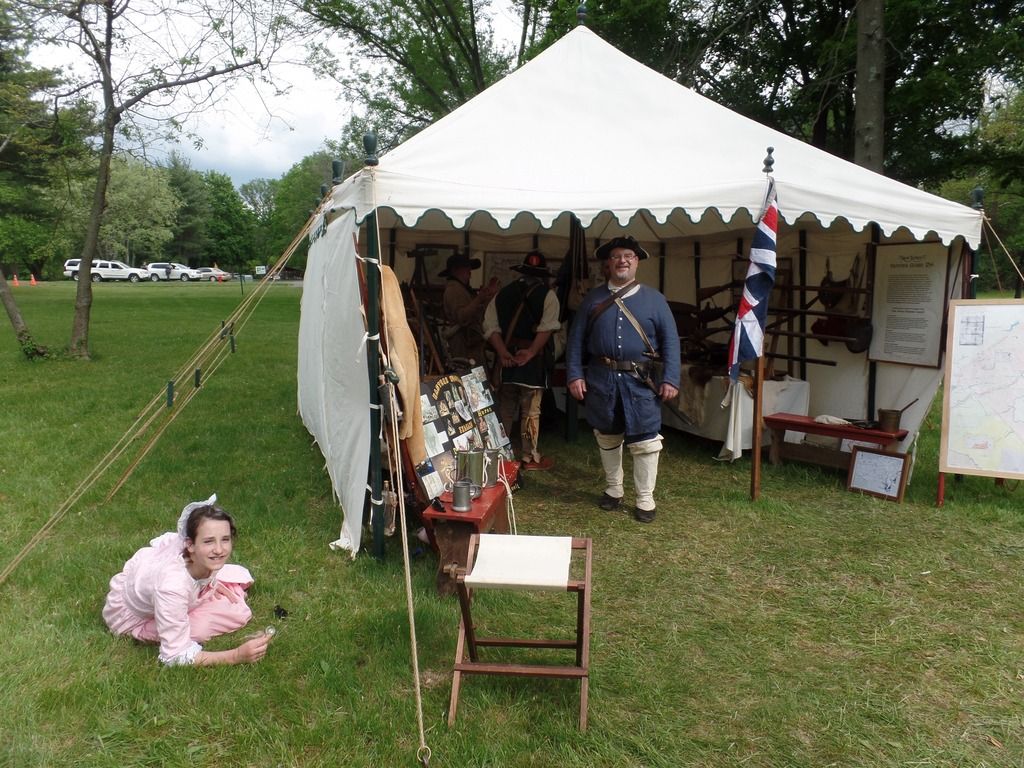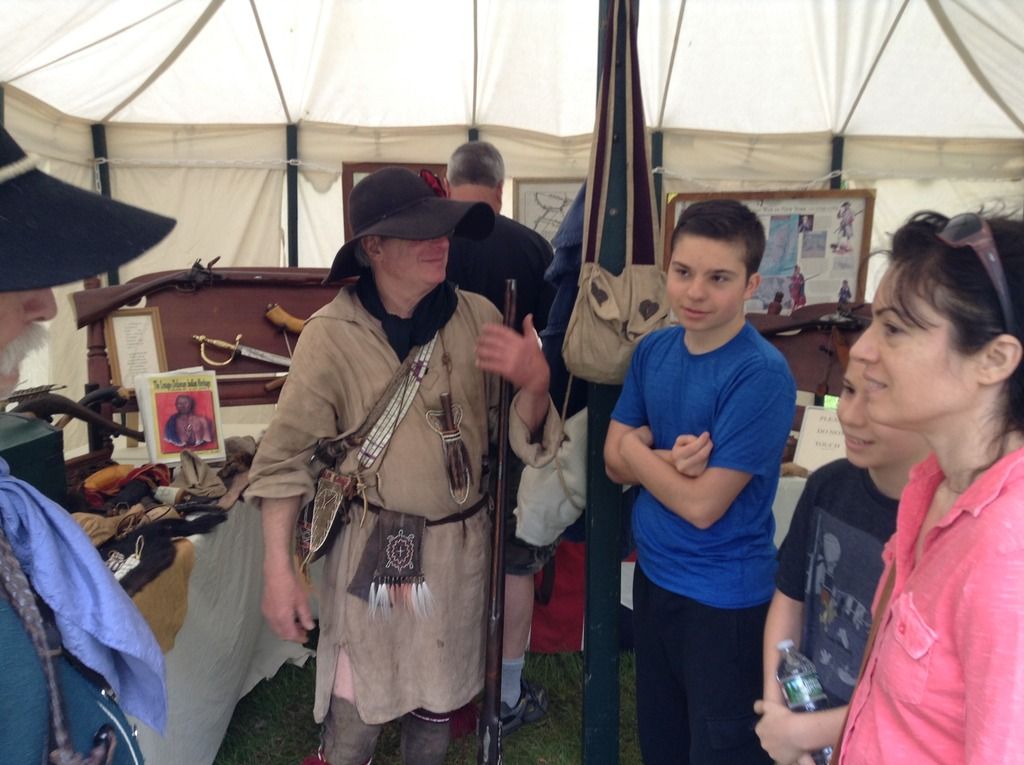 The threat of rain showers may have kept some visitors (and perhaps a few exhibitors) from showing up, but the rain held off all day, and we had good crowds coming to see our setup.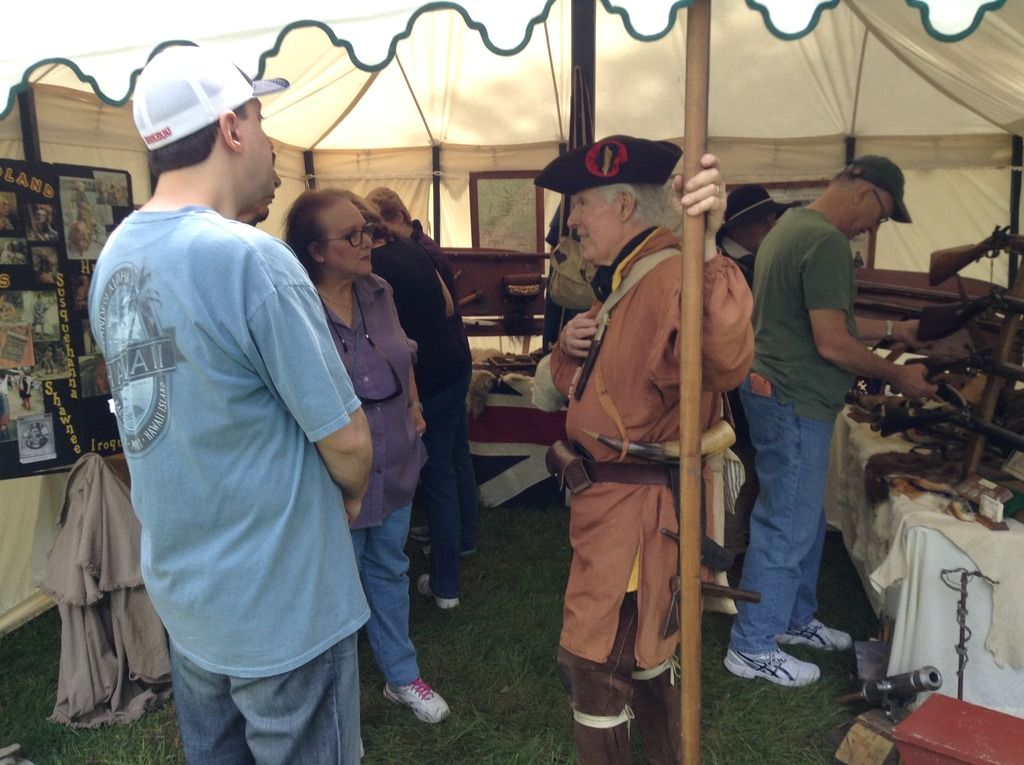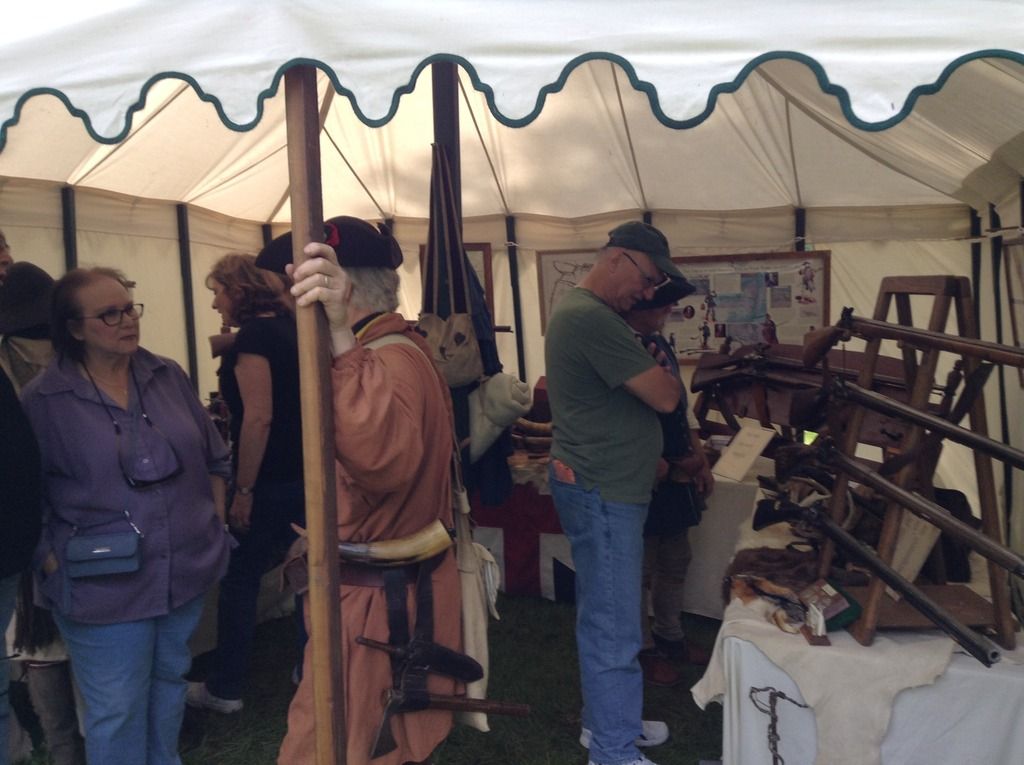 The whole family came along, and the junior members showed colonial toys and games, as they
often do at events.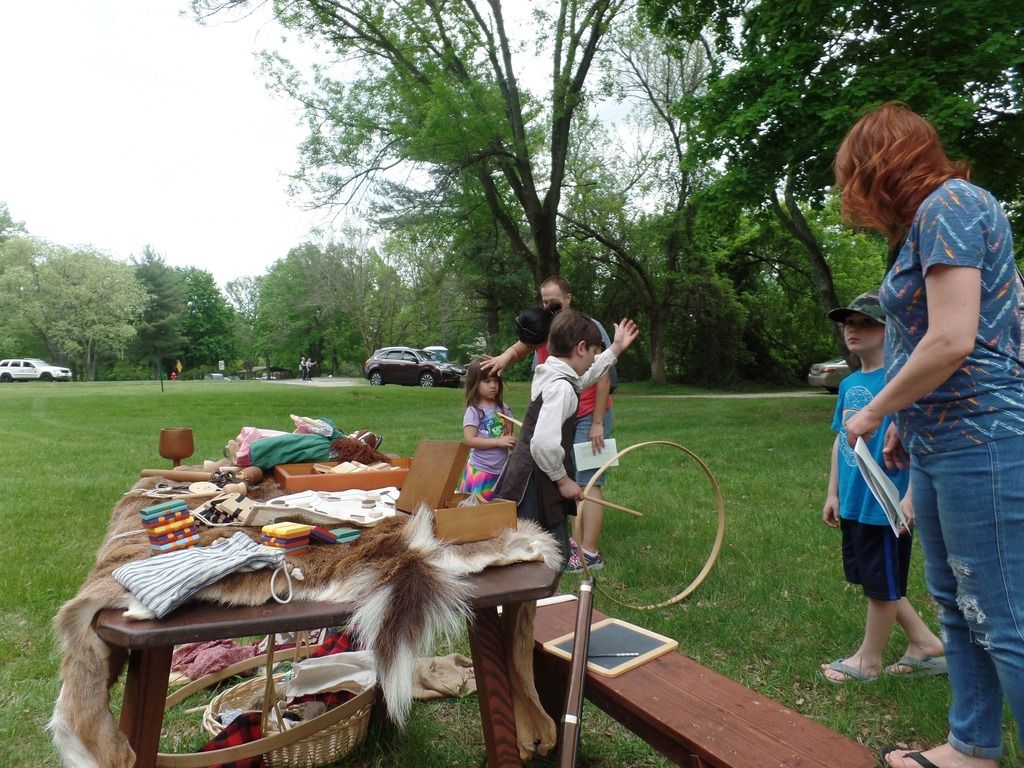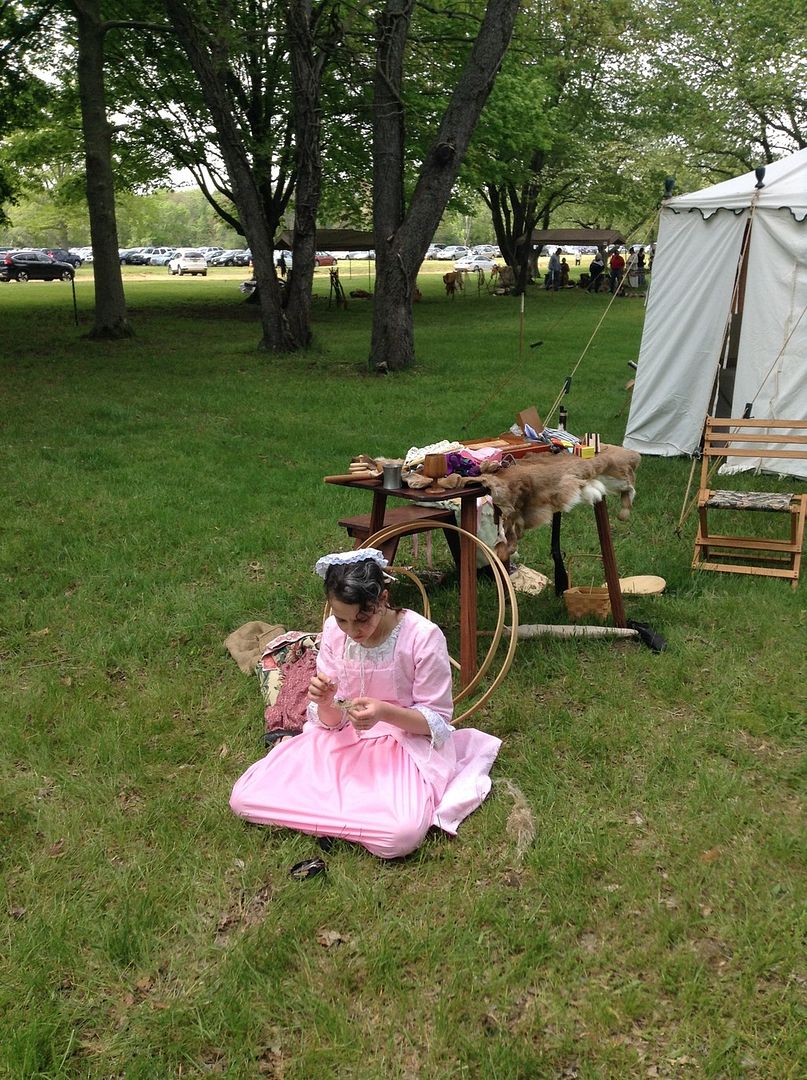 Liz came along and looked lovely, as usual. For the first time my mother-in-law, Elizabeth, came in eighteenth century garb. She looked great as well; no wonder, as she has sewn much of the family's clothing, including most of what we were wearing that day.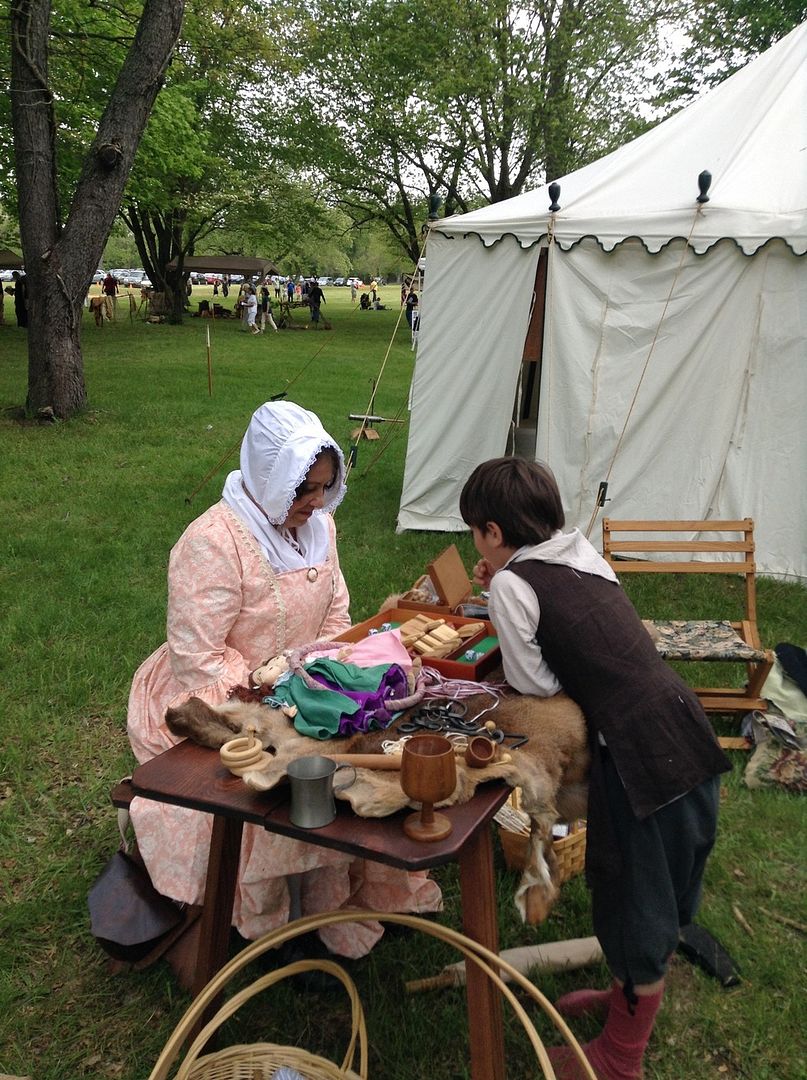 We even took the tent down at the end of the day just in time before the heavens opened up.
One more photo: the car loaded up, ready to go. While Capt. Pitchell has the heavy load - he has a trailer for the pavilion and display tables, not to mention all the items he brings to exhibit - there is still an impressive amount of equipment that goes into putting on our part of the display.