This is a post that I started in October, but the end of the year was so hectic that I couldn't finish it up. Therefore, with apologies
for being late, Here it is...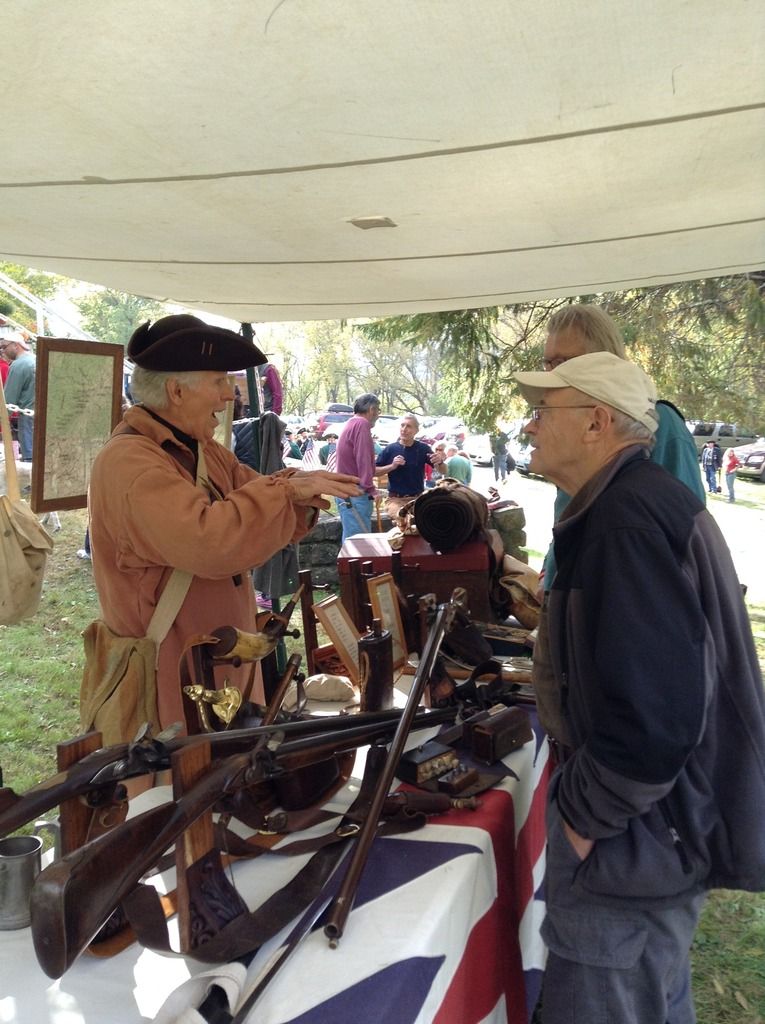 Last October we had snow flakes at the Van Campen Inn. This year the weather, although cool, was seasonable and far more pleasant. I brought our junior members along, and once again they did a nice job showing off colonial toys and fire starting.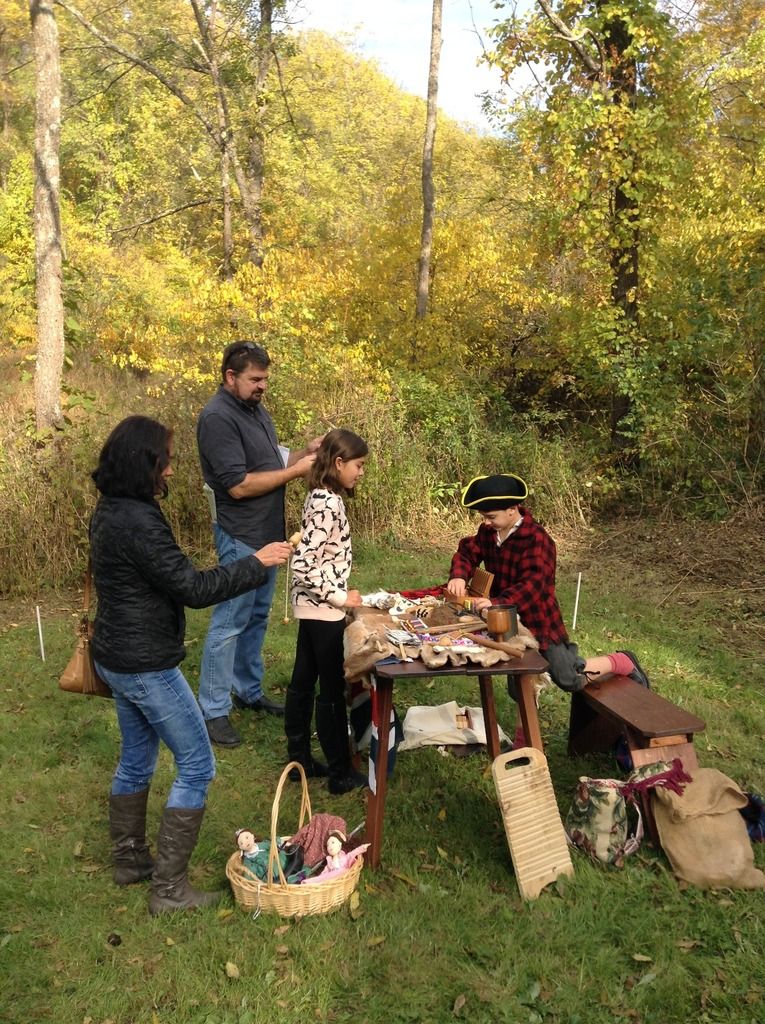 The Colonial Musketeers Senior Corps was in attendance, providing fife & drum music for the steady stream of visitors. The Walpack Historical Society also had a number of other artisans, demonstrating skills from blade smithing to cider-making and corn-grinding, as well as spinning/
weaving and chair caning inside the Van Campen house.