Quiet Valley Farm, near Stroudsburg,PA, is a working 18th century farmstead in a beautiful setting. This past weekend, August 23 & 24, they held their annual craft festival and invited the NJ Frontier a Guard to demonstrate. A blast from the swivel gun let visitors know of our presence near the 19th century schoolhouse building, and we had a steady stream of visitors. In fact, I was only able to get out my camera at one slower point.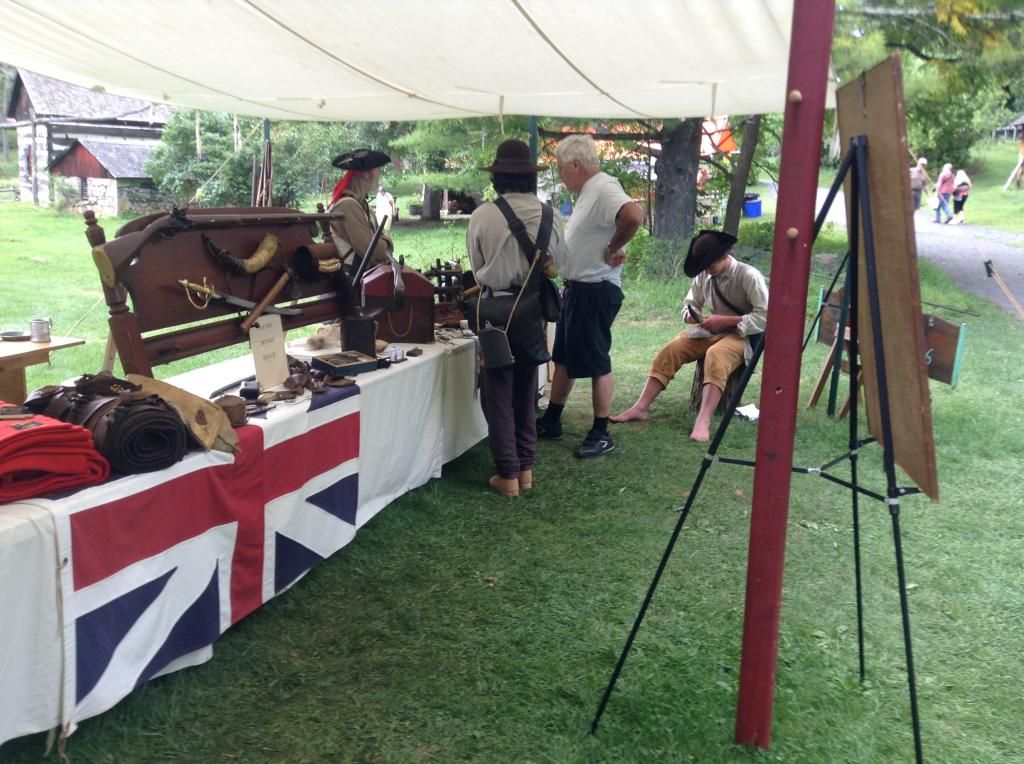 Our junior member was there to demonstrate 18th century children's' games.
Adam worked on his horn, beginning the process of carving it into a work of art. If it comes out anything like the fowling piece he built, it'll be a beauty.