Last weekend the Frontier Guard took part in the annual Harvest Festival at Quiet Valley Living Historical Farm. This is a great event each year, with large crowds, and this year was no exception.
The weather was nearly perfect, cool, with bright sunshine.
As part of the festival, the ladies of the farm demonstrated traditional wool dying. The Guard supplied Osage Orange, which produced some of the yellow and orange colors, using various mordants.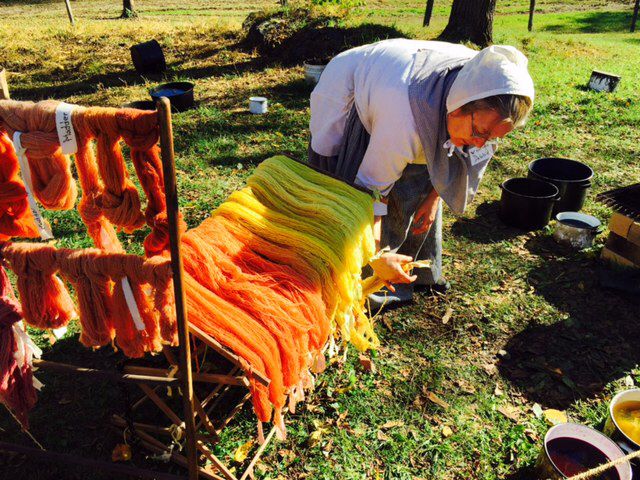 There were also musicians and plenty of traditional foods.