The week before the Gunmakers' Fair, I stopped in at Dixon's (my wife is very understanding), and I found a pair of shoes in my size made by Greg Geiger. In a coincidence, I had just run across a copy of The Book of Buckskinning: Volume 3 in a second-hand store, and in the 1984 book, there was an article on footwear by Greg Geiger.
These are great shoes! I have wide feet, and these shoes are built wide enough for my EEE or EEEE feet. The price was also a surprise - less than a pair of Fugawees.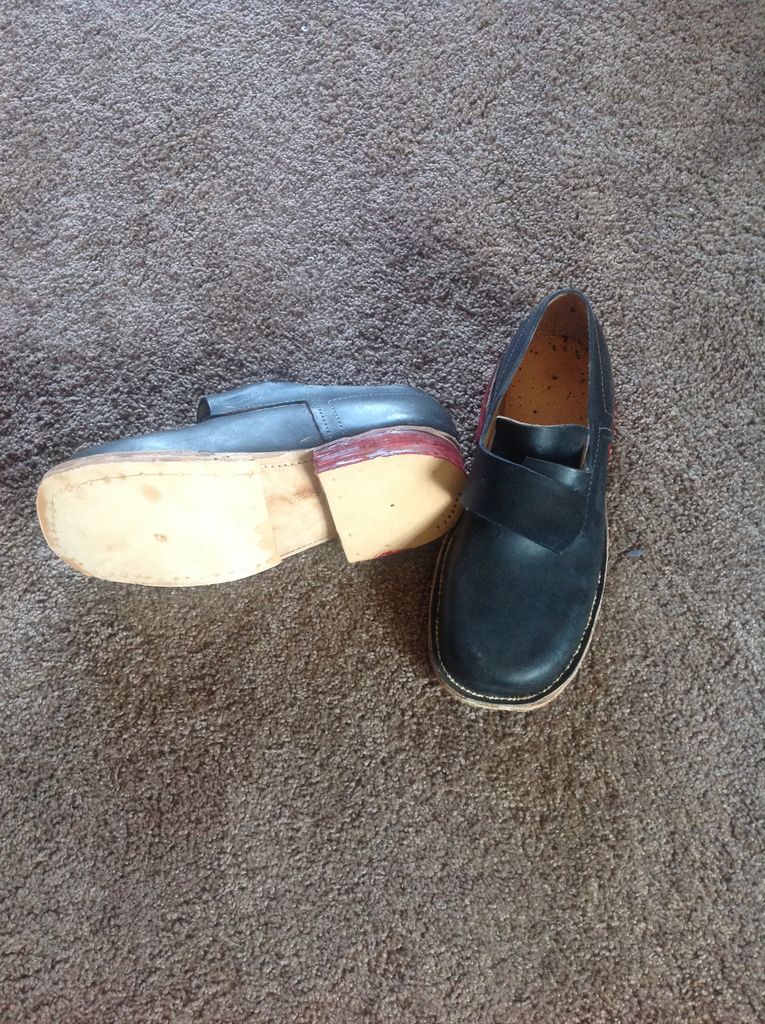 I have yet to grease these up, install buckles, and wear them, but I am looking forward to doing so.
By the way, red heels were a fashion started by Louis XIV of France, and during the eighteenth century, any man who wanted to look like he could appear at court - as opposed to before a court - painted his shoe heels red (nothing like royalty to set fashion trends).