Every year the last weekend in July is a paradise for muzzleloading enthusiasts, as Dixon's muzzleloading in Kempton,PA holds it's annual Gunmakers' Fair. Gunbuilders, suppliers, clothiers, and makers of accoutrements converge on Kempton to show off their goods, greet one another, and share the love of 18th and 19th century firearms.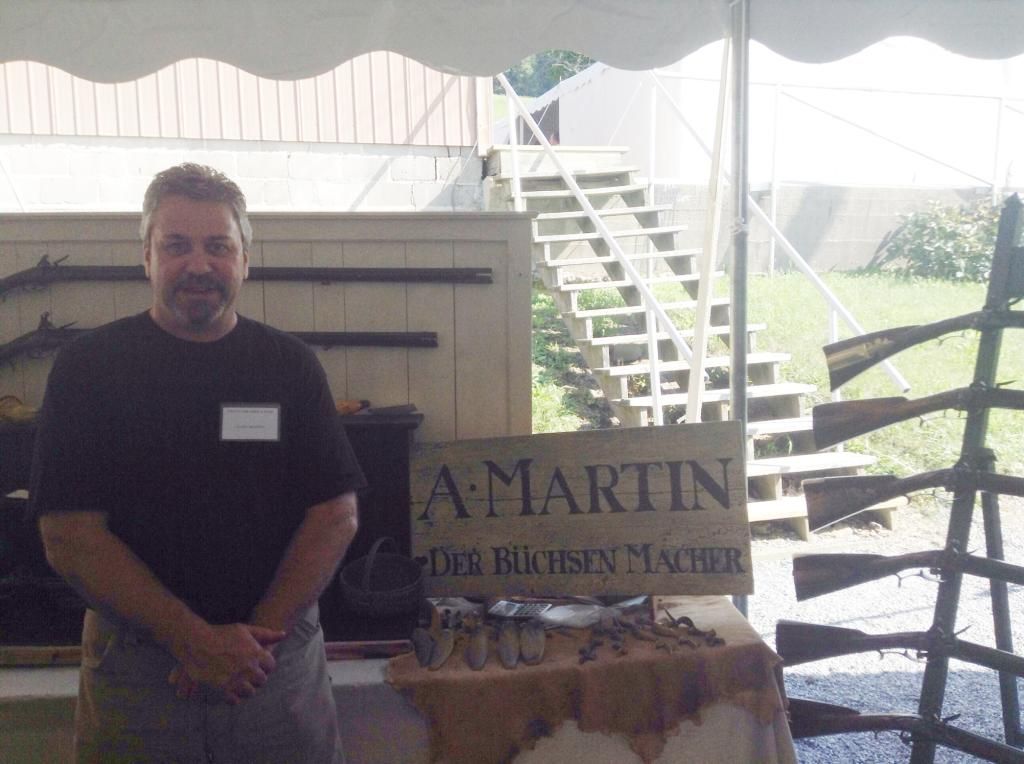 Allen Martin is one of my favorite makers. I have a beautiful Bucks County rifle that he made for me nearly a decade ago that remains one of my prized possessions.
As always, he had beautiful pieces on display.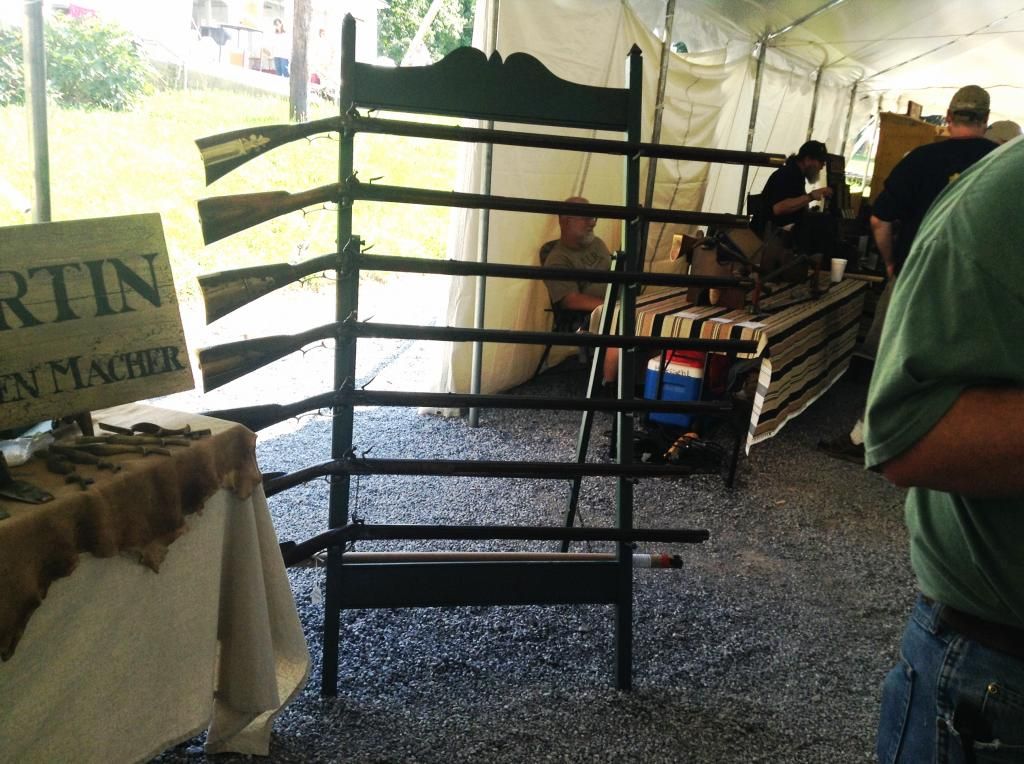 He was far from the only maker with beautiful firearms to show, however.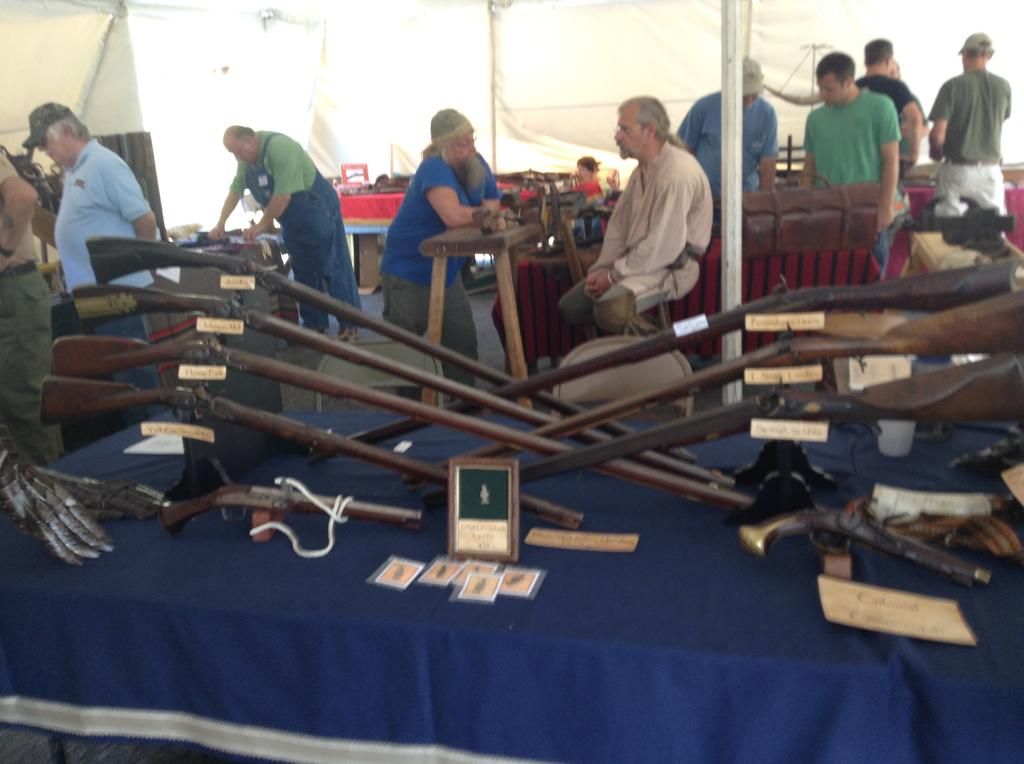 Eric Von Anschwege also showed nice pieces, as did many others.
Kenneth Gahagan had some really impressive Hudson Valley and Mohawk Valley fowlers, complete with barrels over 50", fantastic inletting and beautiful engraving touches.