There were some beautiful entries in the competition category - fewer than in some other years, but the quality was high.
Here's my favorite, a seventeenth-century fishtail piece. Everything from form to inlay work was superb.
There were also some beautiful entries in the accoutrements category.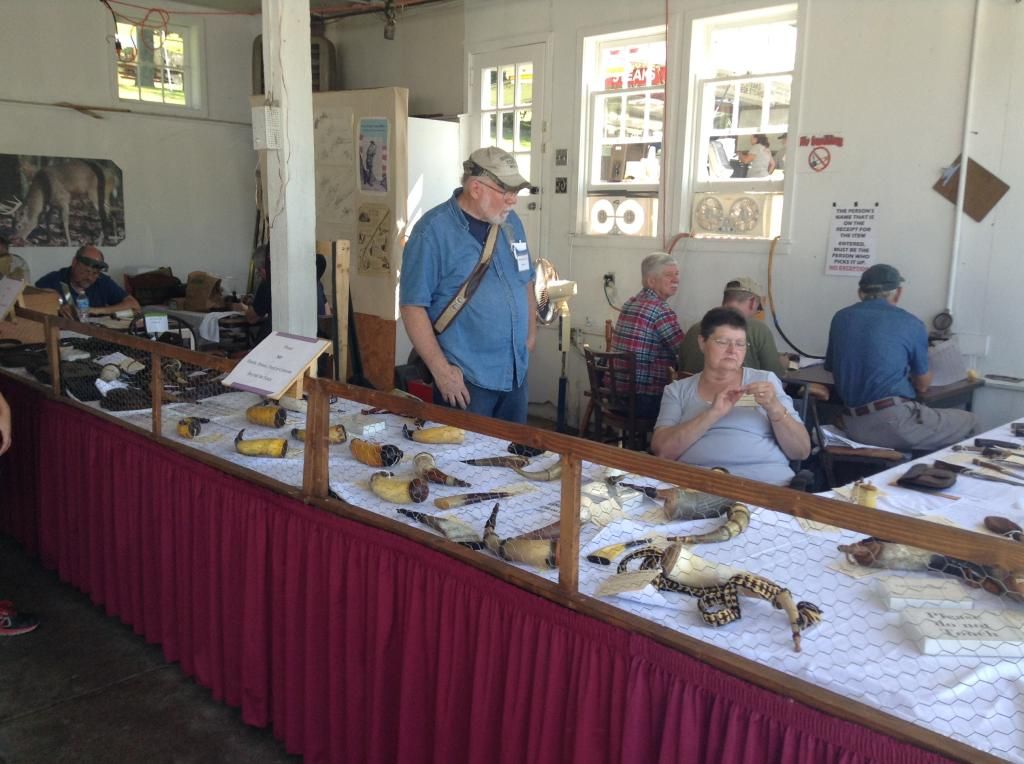 One of the nicest features of the Gunmakers' Fair is the opportunity to meet with friends. Renowned period artists Robert Albrecht and Kevin McDonald were there.
My friend Gus Tabor entered a really nice, macabre horn, complete with skeletons. It won best folk art carving and judges' choice.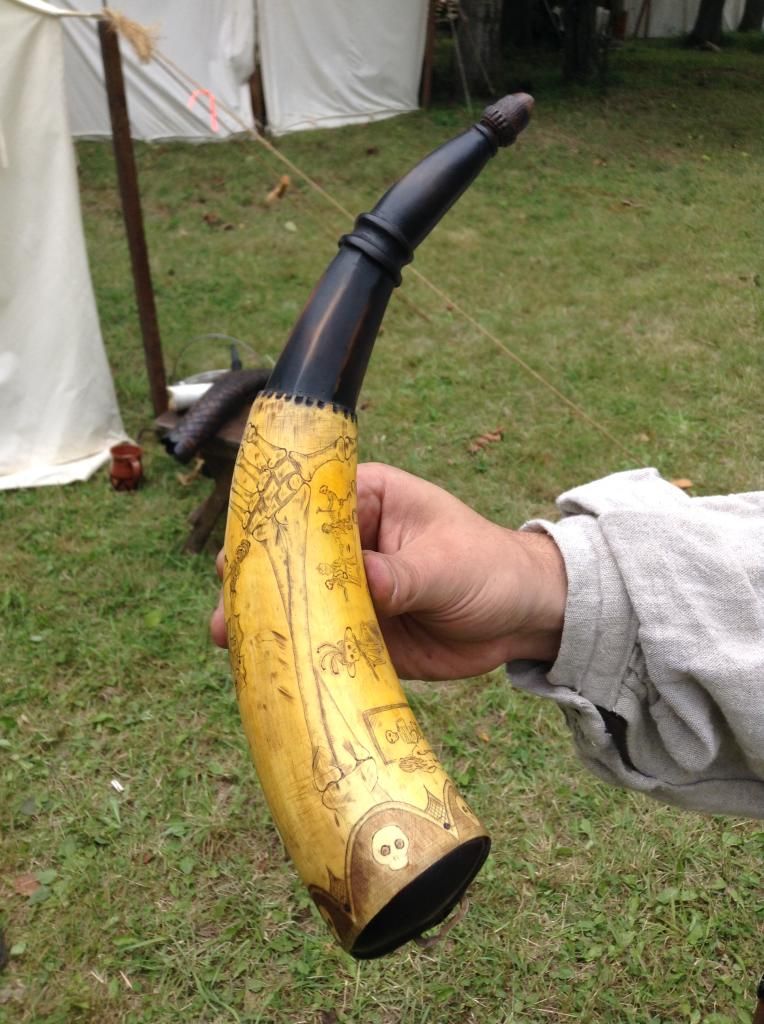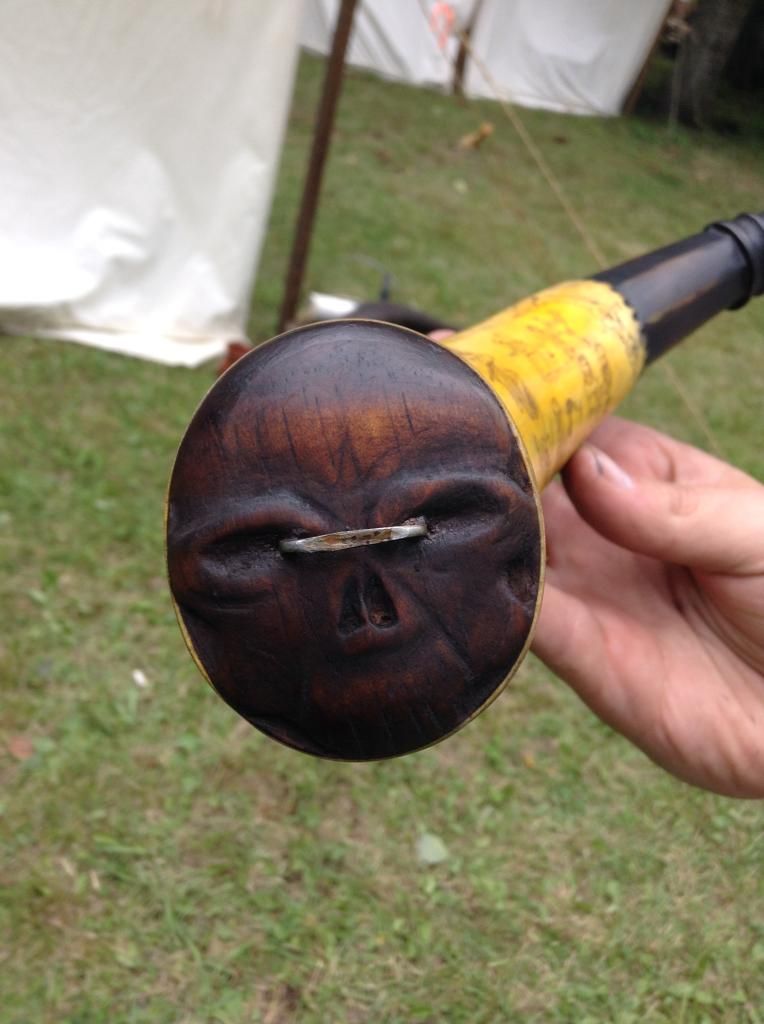 The scrimshaw is based on the Danse Macabre of the late Middle Ages. All in all, this is one of the nicest horns I've ever run across.
Long-time friends Chuck and Lori Beasley, of American Heritage Clothing, had a nice booth. Lori has done clothing for a lot of historic sites and living history units, as well as for films like Witness, The Patriot and The Rough Riders. I own a pair of rifleman's overalls Lori made for me back in 2005, and I wear them at Revolutionary War events like Washington's Crossing and to other 1770s-1790s events. They are both comfortable and durable.
All-in-all, Dixon's is a can't miss event. I go every year, and I hope to see you there next year!