**Please note: all photos in this post are copyright Bill Ahearn and used with his gracious permission for informational/reference only. Please respect his copyright. **
One of the most impressive pieces that I have seen or handled is a fusil made by Wilson of London as part of a 1757 contract of 2,000 pieces for the Royal Province of New Jersey. Made during the French and Indian War, this arm also saw Patriot use during the American Revolution, making it a significant artifact of American history. As Mr. Ahearn has said, "

I've been able to identify two other Wilson fusils but thus far the one I have is the only New Jersey marked fusil that I've been able to identify."
This is an exceptionally light and trim weapon, with a weight of approximately 6 1/2 pounds, a bore of .71 cal., and a barrel length of approximately 38". Unlike most civilian fowling
pieces of the period, the stock ends approximately
6" before the muzzle, allowing the use of a socket bayonet.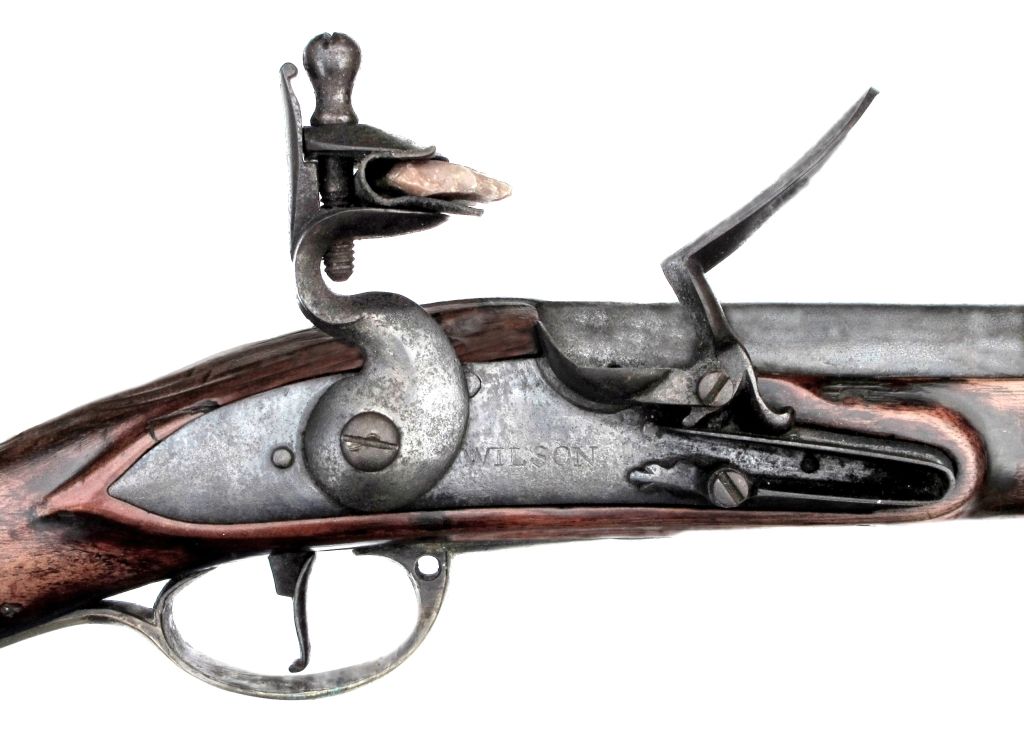 The round-faced lock has an external bridle and is simply marked "Wilson."
The trigger guard resembles that of a Brown Bess and is drilled for a sling.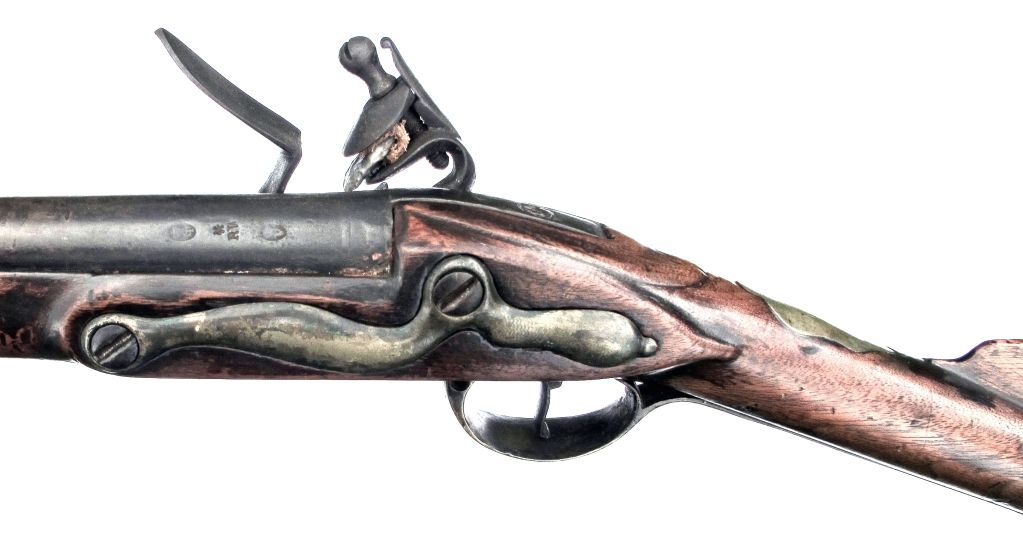 The sideplate resembles the Brown Bess plate, but given the smaller surface area of the lock panel, it looks proportionally larger.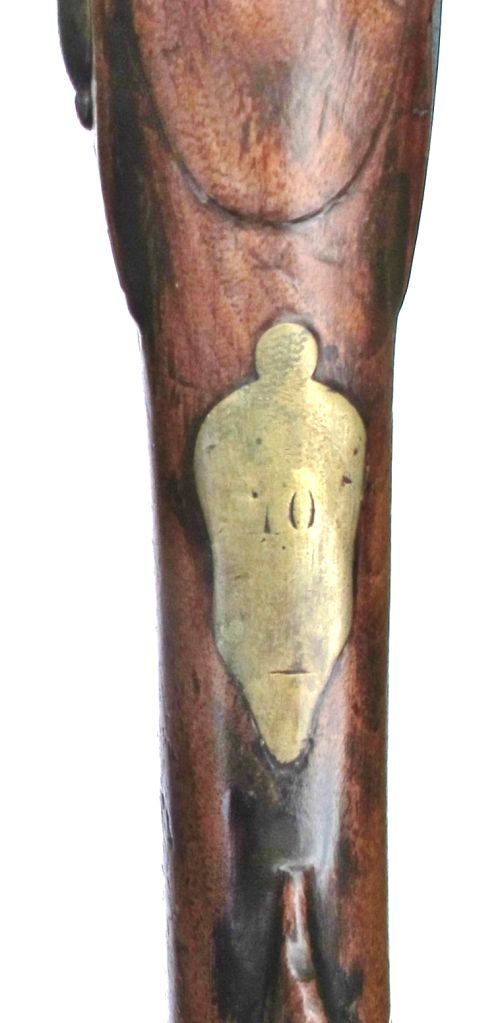 The thumb plate, also patterned after the Bess, is engraved with the number 10.
The barrel bears both Crown proofs and Wilson stamps.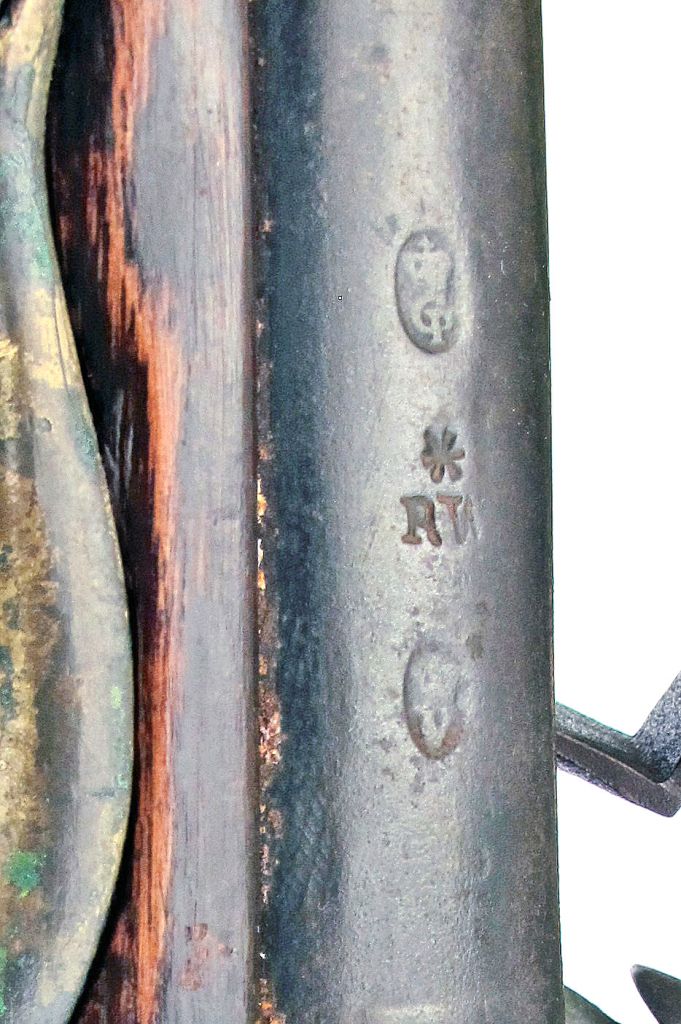 The stepped buttplate is engraved "New Jersey." Mr. Ahearn notes that there were 2 contracts, one from 1748 and one from 1757. The 1757 contract came after the loss of approximately 350 of the New Jersey Provincial Regiment, the "Jersey Blues," at Sabbath Day Point in 1757.
Some have claimed that there must have been three contracts, as buttplates bear three different styles of engraving, but according to Mr. Ahearn, there is no record of a third contract; it is far more probable that there were simply two engravers who worked on the 2,000 pieces.