Last Thursday evening, noted collector and author Bill Ahearn came to Washington's Headquarters Museum and gave a talk on muskets of the French and Indian Wars and the American Revolution. The event, sponsored by the North Jersey American Revolution Roundtable, was well-attended, and Mr. Ahearn gave a very nice talk indeed, with excellent, detailed photos of long arms from Hudson Valley fowling pieces to rare 1730 pattern Brown Bess muskets, and from a 1760 sergeant's carbine, to Wilson contract fusils.
Even better, he brought a large number of pieces from his collection: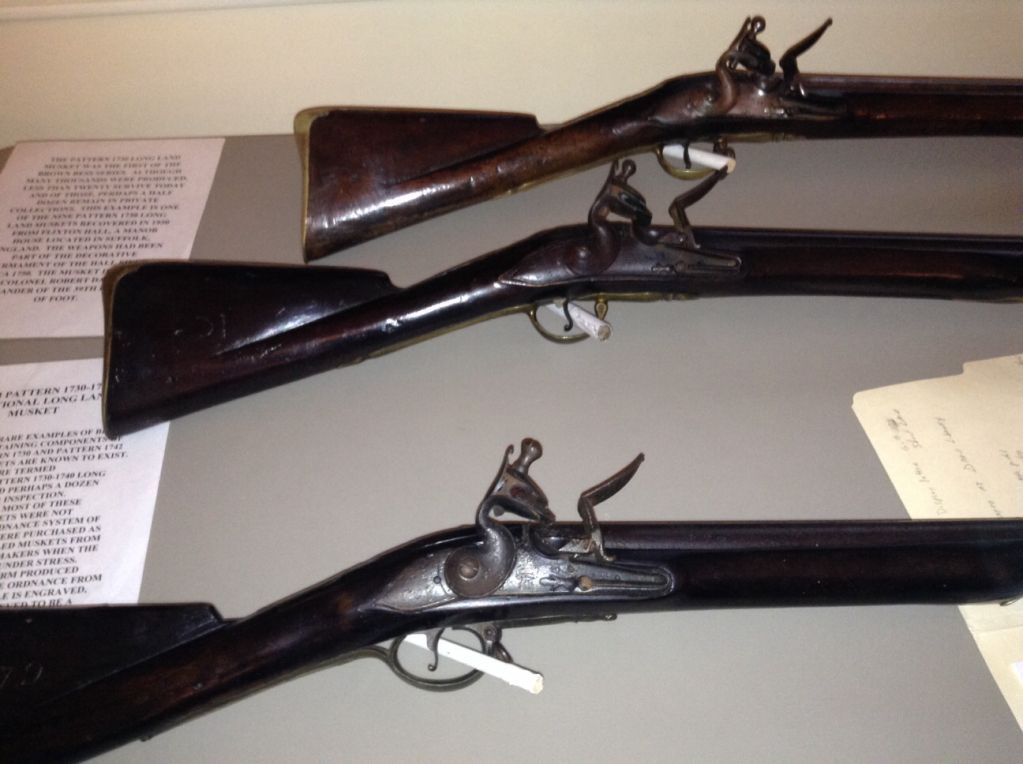 A trio of rare Brown Bess muskets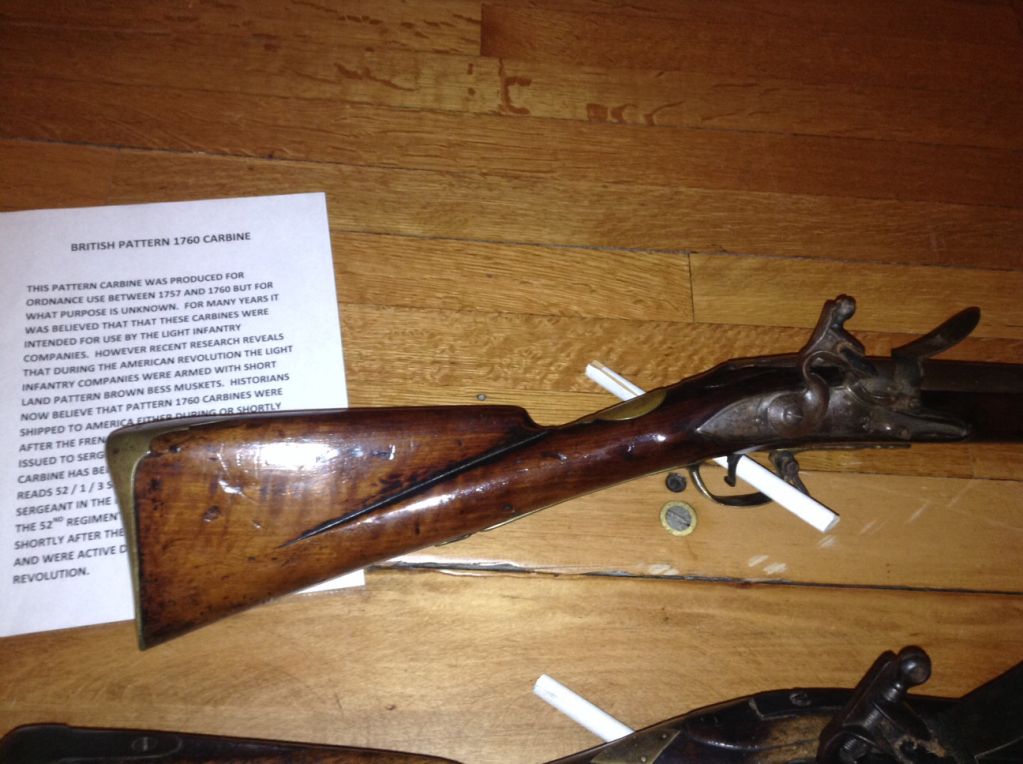 A 1760 pattern carbine, most likely issued to sergeants...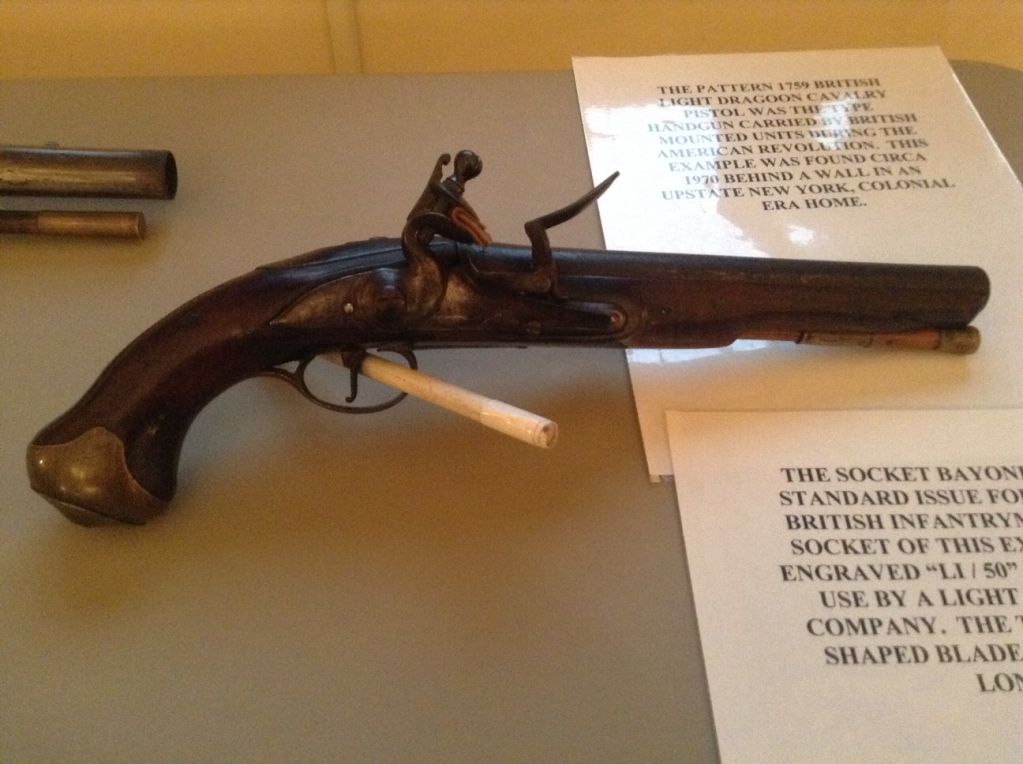 A 1759 pattern Light Dragoon pistol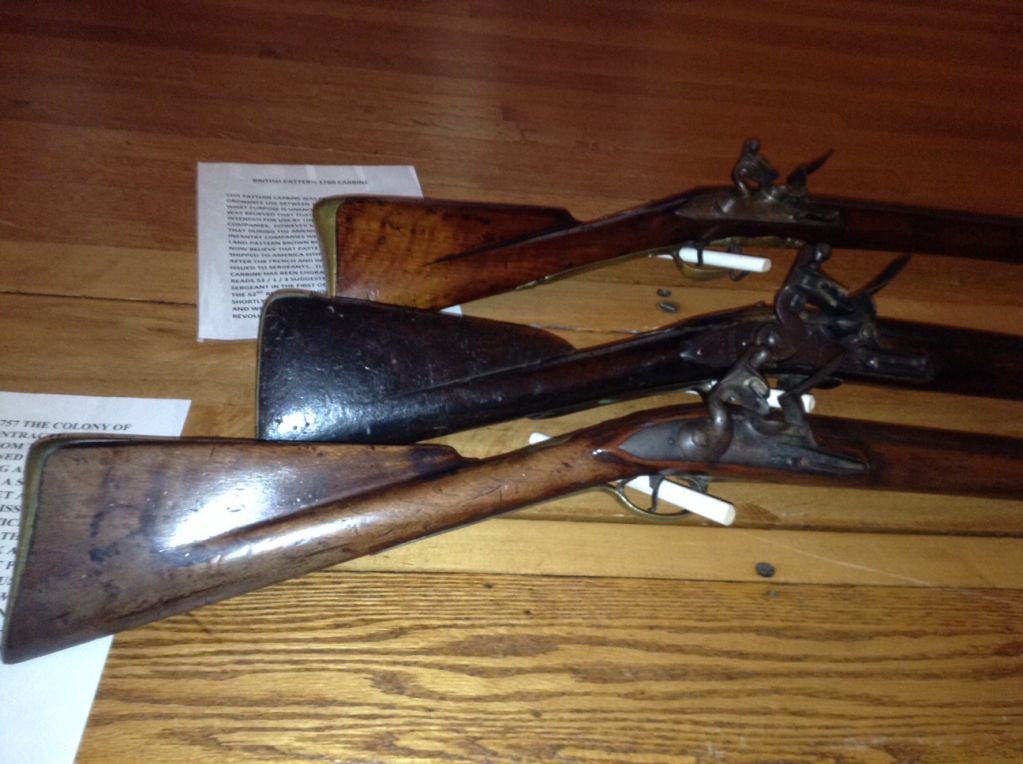 This was my favorite: a fusil made by Wilson of London. Part of a 1757 contract for 2,000 pieces for the Province of New Jersey, this light and trim scaled-down musket saw service in both the F&I War and in Patriot hands during the American Revolution.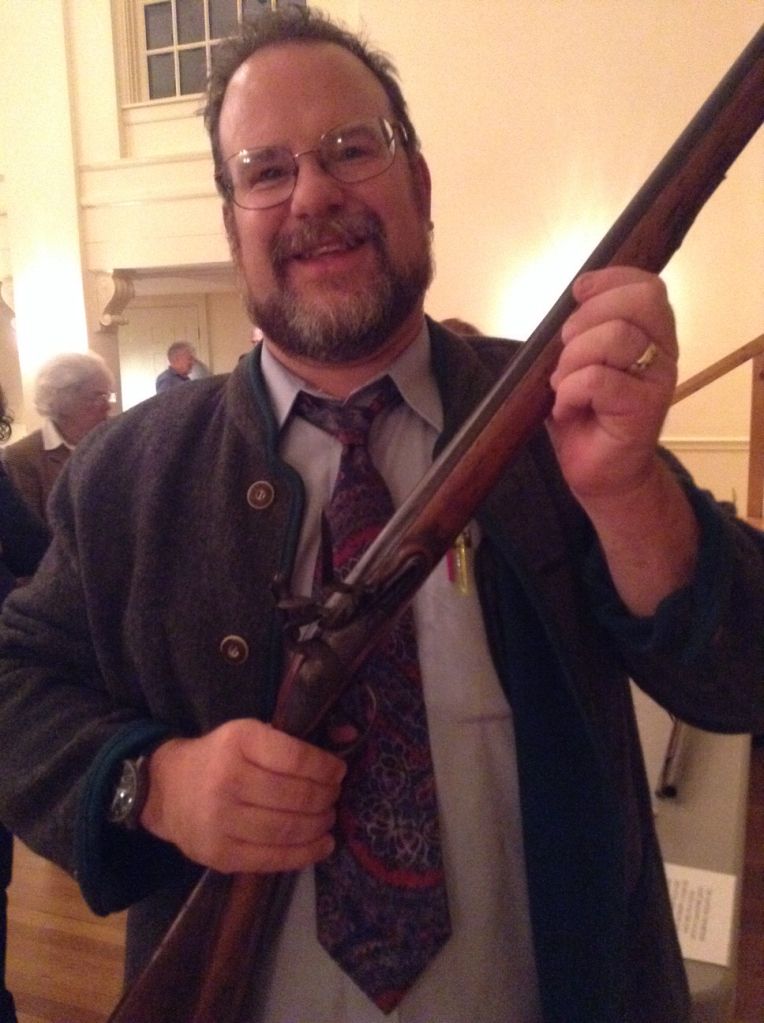 And yes, thanks to Mr. Ahearn's gracious nature, I not only got to examine the pieces, but to hold some as well. My grin says it all.