Once again my children and I participated in the F&I skirmish at the Colonial Pennsylvania Plantation, a working 18th century farm located in Ridley Creek State Park in Delaware County, PA, on the last Saturday in June. Last year's skirmish had to be cancelled due to a storm, so it was a great deal of fun to be back, meet fellow reenactors, and interact with the public.
The setting is beautiful, with a substantial stone house, gardens, and outbuildings.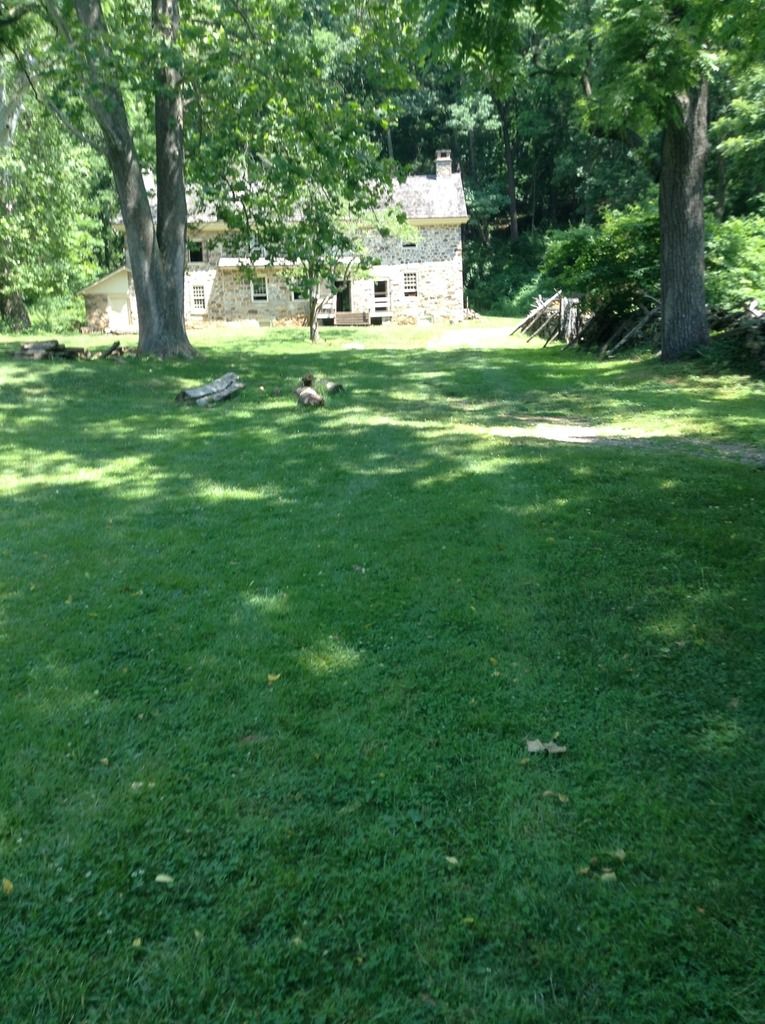 There was a larger contingent of Lenape warriors than in past years, and it was easy to see why these foes caused panic across the Pennsylvania and New Jersey frontiers.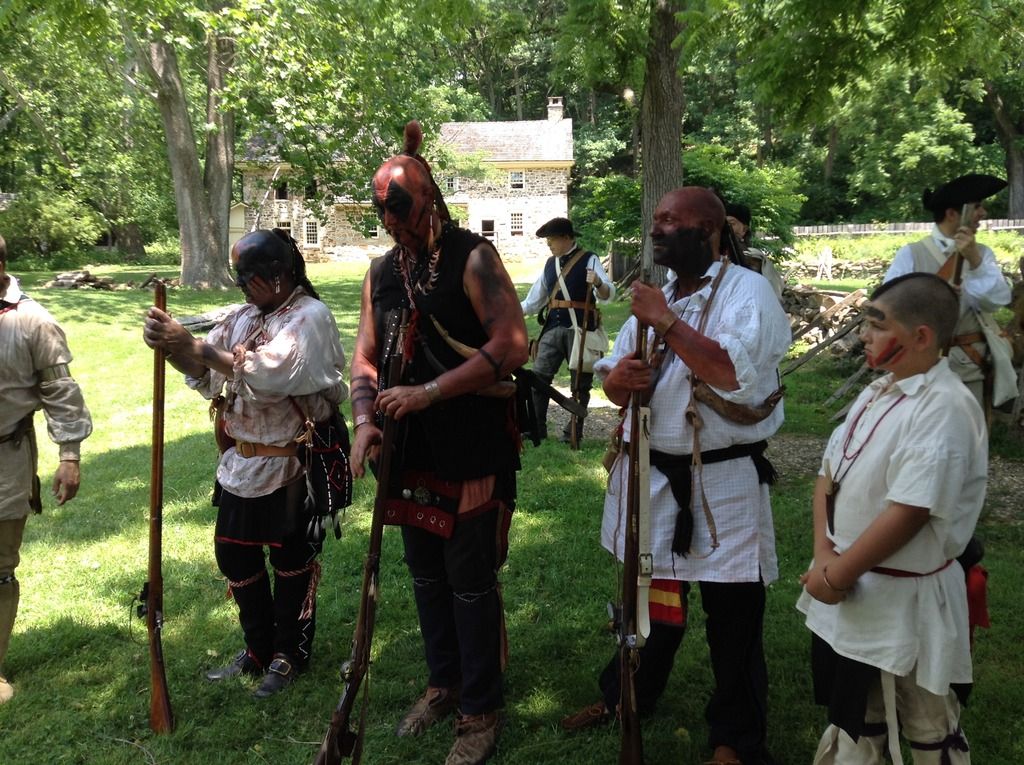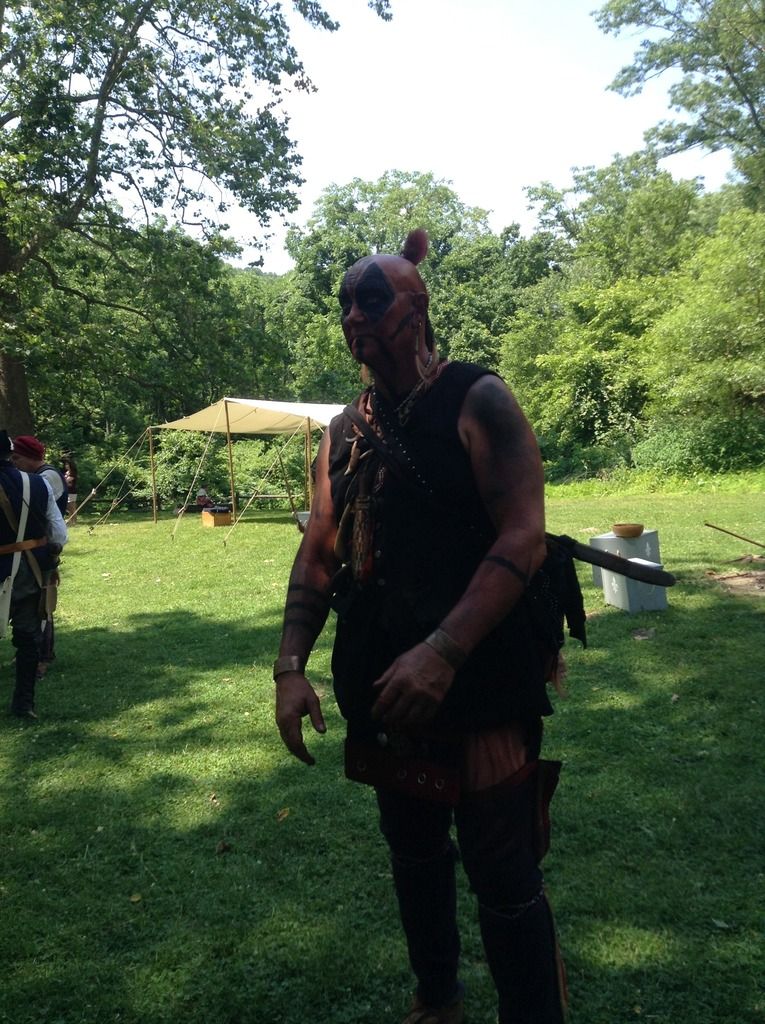 The Regiment de la Rienne, our French adversaries (in white uniform), were fewer in number this year, but their elán was undiminished.
The skirmishes themselves - there were two that afternoon - were a lot of fun to put on. The French and Lenape decisively won the first, sacking the homestead, carrying off the children as captives, and ambushing the colonials who attempted a rescue. The second skirmish ended far better for the colonial militia, as we were able to prevent the attackers from seizing the farm or murdering the inhabitants.
There was a larger contingent of New Jersey troops there, including one from the Jersey Blues, Col. Peter Schuyler's ill-fated regiment.
Before the event, we took some photos at the house where I grew up, a Swedish-style mill house built originally between 1720 and 1730, with numerous additions and renovations over the years.
All in all, it was a great event, one we hope to repeat in future years. The Colonial Pennsylvania Plantation runs a large number of eighteenth century events on weekends through the spring, summer, and fall. Pay them a visit if you're in Southeast Pennsylvania.