On July 10, the Frontier Guard returned to Easton, PA, site of the 1758 treaty that established peace with the Lenape under Teedyuskung. As usual, we had a large display, right in the center of Founder's Square.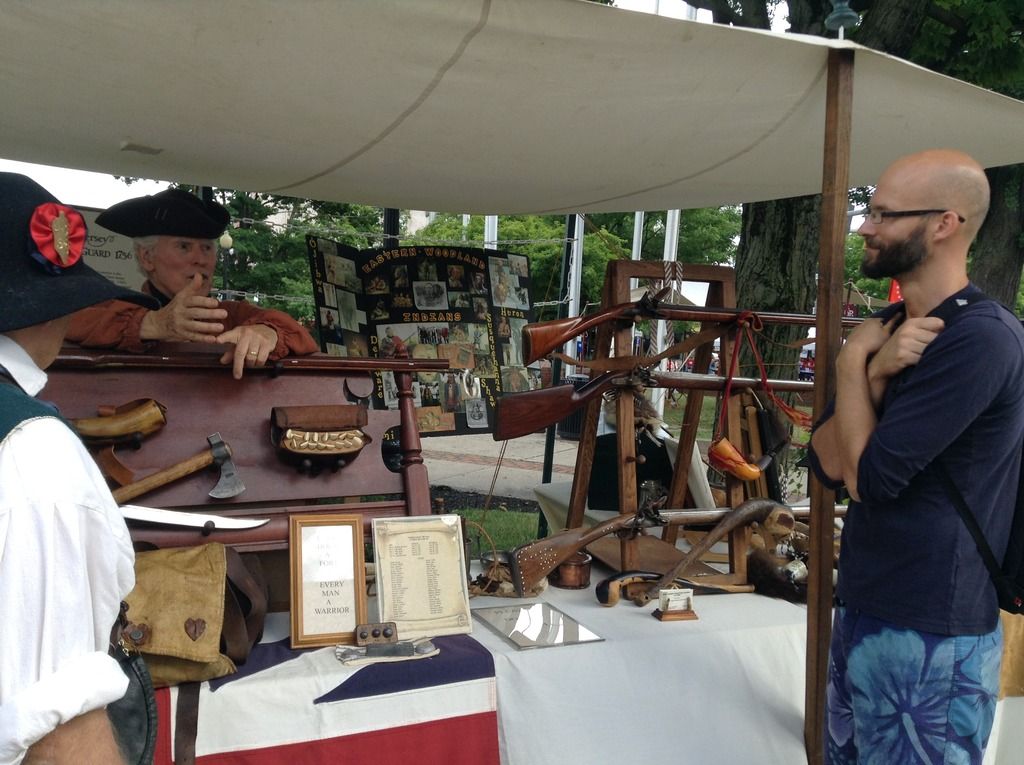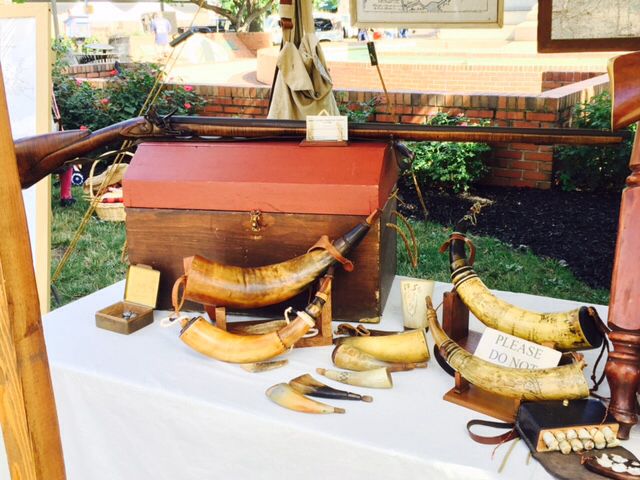 Our junior members also set up a full display of children's toys and games.
Liz also joined us, looking lovely, as usual.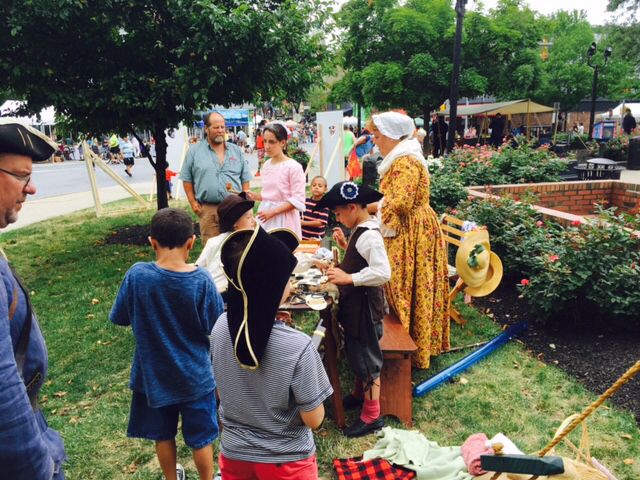 There was a large crowd at the event, and many different reenacting groups, representing a broad spectrum of American history. Town criers read the Declaration of Independence- from 20 years after our time period- and there were crafters, historical tradesmen, and vendors galore. It was a long day, but rewarding.